Dripbook on Tumblr
Jul 23
New Testimonial Page Update! -
"

I consider myself a pretty computer illiterate person and I was really overwhelmed and intimidated when I first decided to design a website for my business.

I couldn't afford an expensive graphic designer but I didn't want to put something on the web that didn't look professionally built. A friend of mine told me about Dripbook and after seeing her website she designed with it I was sold. It was very simple to design and upload everything that I wanted to show on my site.

I'm very proud and confident to send potential clients to my website, and it's more than paid for itself by bringing in business from all the exposure my site gives me. Thanks Dripbook!

" - Nick Manelos - Hair Stylist

Jul 22
Graphic Design on Dripbook : : Gefin Design | Illustration | Mont-royal, QC, CA
Jul 21
Inside Your Camera Bag - Photographer Gear and Interviews - ShotKit -
Discover what professional photographers carry inside their camera bags. Share what's inside your camera bag. Read reviews, interviews and learn about photography.
Jul 18
How One Photographer is Helping to Save Babies from a Brutal Tribal Tradition -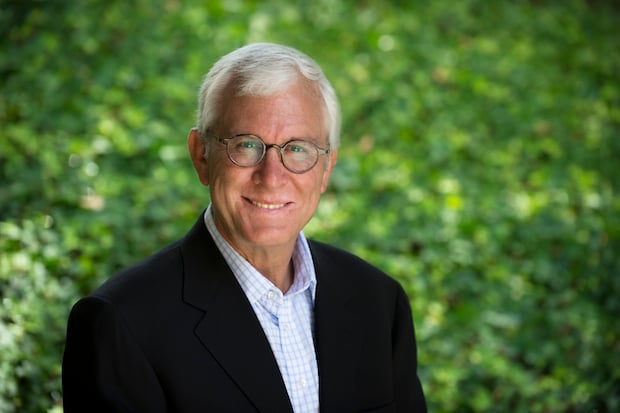 Jul 17
Featured in Dripbook : : July 2014 -
Featured in Photography

Petra van Raaij - Berlin, Germany - Petra van Raaij is a Berlin/Cape Town-based Fashion Photographer, originally from the Netherlands. She first discovered her passion for photography while studying Fashion Design at the School of Fine Arts in Maastricht. Petra shoots internationally and specializes in lingerie, swimwear, and beauty. Preferring to shoot on location and in natural light, her images show a great sensitivity and have a dreamy, sensual feel. Her clients include Elle, Acuvue, Marie Claire, Gala, Mirage, Swarovski Parfum, LTD, Glamour, Seventeen, GQ, Cosmopolitan, Women's Health, and Blue Fire Co.

Featured in Illustration

Kotryna Zukauskaite - Vilnius, Lithuania - Kotryna Zukauskaite is a freelance illustrator based in Vilnius, Lithuania who is represented by Joanie Bernstein. Her work is both graphic and conceptual, and is made of vector forms filled in with scanned hand-made patterns and textures to yield a hybrid of collage and digital precision. Kotryna specializes in editorial, popular science, academic, and corporate publishing illustration, and her client list includes The Washington Post, Variety, Morningstar Advisor, New Scientist, Scientific American, Appelberg, Brunswick Review, and Random House.

Featured in Makeup

Rouge Awakening - Los Angeles, California - Dianna Esteves Vieira of Rouge Awakening is a makeup artist based in LA and NYC who specializes in holistic beauty. Her unique approach to skin care and beauty stems from organic, nutrient enriched foods, toxic free cosmetics/products, and clean living. She uses practical elements to obtain an 'inner glow' and achieve youthful, red carpet-ready skin. Her clients include CNN, Astrella Musical T's, Tantalum Magazine, Hey Dude Shoes, Factice Magazine, and Mario Joyner.
Jul 16
Makeup on Dripbook : : Amy Zdunowski-Roeder | Grooming | Brooklyn, NY, US
Jul 15
7 Household Objects That Can Help Out Your Photography | Fstoppers -
"Photographer Markus Berger from The Cooperative of Photography put together a quick two and a half minute video demonstrating some really cool photography tips using everyday household objects. From a simple beer coozy to a flaming aerosol can, Markus points out some creative ways to step up your photography game." -Aaron Brown
Jul 14
Production on Dripbook : : Dan McCarry | Velvet Magazine #67 - "A Place In The Sun" | New York, NY, US
Jul 11
Terry Richardson Isn't Much Of An Artist, Art Critics Say -
"He's a fashion photographer who uses the word 'art' to get women to take their clothes off." Paddy Johnson, founding editor of Art F City

 

Jul 10
Sports Photography on Dripbook : : Albie Colantonio | Sports | Boston, MA, US
Albie Colantonio on tumblr: albiecolantonio
Jul 09
WORKBOOK Blog - Biking in New York City -
"I'm often shooting self-assigned projects, at times to test various cameras, techniques, ideas, or to create some work for my portfolio. This time it was partially to see how low we could drive the production value and still net amazing images. Many of you creative types will understand that you're sometimes asked to create world-class work with local newspaper budgets, so let's see what we can do – Ed Wood style! Of course, I'm also a sucker for a pretty girl riding a bike in NYC. Thanks to everyone who helped me to make this happen: Wendy, Ed, Chris, and the wonderful Cristina who put on a smile while injured! " - scottlowdenphotography
Jul 08
Illustration on Dripbook : : Anthony M. Grimaldi | Illustration | Maspeth, NY, US
Anthony M. Grimaldi on tumblr: journeymandesigns
Jul 07
[video]
Jul 04

Jell-O Presidents from Henry Hargreaves in still - Photography on Dripbook
Jul 03
Illustration on Dripbook : : Debut Art 10 Illustration | Yehrin Tong | 30 Tottenham Street, United Kingdom