Dripbook on Tumblr
Sep 30
Photography on Dripbook : : Edgar Mattey | Portefeuille Deux - Femmes | Bronx, NY, US
Sep 26
Here's a little GIF explaining the upcoming Dripbook Redesign.
for Stella McCartney breast cancer campaign
(via lexyrosestylist)
Sep 25
Photography on Dripbook : : Christian Kozowyk | Kids | Brooklyn, NY, US
Christian Kozowyk on tumblr: christiankozowyk
Sep 24
[video]
Sep 23
Makeup on Dripbook : : Laura Sill | THEATRICAL: STAGE / RUNWAY | Central, CO, US
Sep 22
Conscientious Portfolio Competition 2014 | Conscientious Photography Magazine -
Jörg Colberg's influential Conscientious photo blog is now accepting submissions for the sixth edition of its portfolio competition. 
Sep 19
Interview with ShotKit Founder Mark Condon | Dripbook Blog -
Check out this interview with Mark Condon!
He is the founder of ShotKit, a website that showcases exciting photographers and the equipment they keep in their camera bags.
Sep 18
Collage on Dripbook : : Mario Zoots | Collage 2008 | Denver, CO, US
Sep 17
Featured in Dripbook : : September 2014 -
Featured in Photography

Karsten Koch - Hamburg, Germany - Karsten Koch is represented by Kelly Kellerhoff from Berlin and specializes in people and lifestyle. His angles are charged with emotion, interaction, and a close proximity to the subject. Karsten has also worked with film for several years and sees an important relationship between still and motion photography. Some of Karsten's clients include Edeka, Fishbone, Robinson Club, Vitakraft, 1-2-FLY, Volksbank, Fit for Fun, and Fanta. 

Featured in Illustration

9 Surf Studios - Asbury Park, New Jersey - Tom White of 9 Surf Studios is a designer and illustrator who specializes in branding, marketing, and storytelling. He combines the use of typography, illustration, photography, and image design to create visual solutions for companies, agencies, studios, and publishers in the fields of healthcare, business, sci-tech, education, sports, food and beverage, and publishing. The "M" section of his client list says it best: Madison Square Garden, Marquette University, Martin Guitars, McAfee, McDonald's, McGraw-Hill, Merck, MIT, and Mount Sinai Hospital.  

Featured in Hair Styling

Kevin Hughes - Hollywood, California - Kevin Hughes is a Los Angeles-based editorial hair stylist with 25 years of experience in the field. His passion for creativity is endless and contagious. He believes in treating others the way he would want to be treated and that has led to a very successful career. He always keeps an open mind and truly loves his craft. He has had the pleasure of working with celebrities like Emily Blunt, Bill Paxton, Erin Wasson, and Casey Wilson.
Sep 16
Illustration on Dripbook : : Goncalo Viana | 1. Editorial | Lisbon, Portugal
Sep 15
THE INCREDIBLE STORY OF A GROUP OF ORPHANS AND THEIR ADOPTED DOGS -
"In a riverside concrete amphitheater in Dhaka, Bangladesh, a community of young street children live with their beloved stray dogs." - Ellyn Ruddick-Sunstein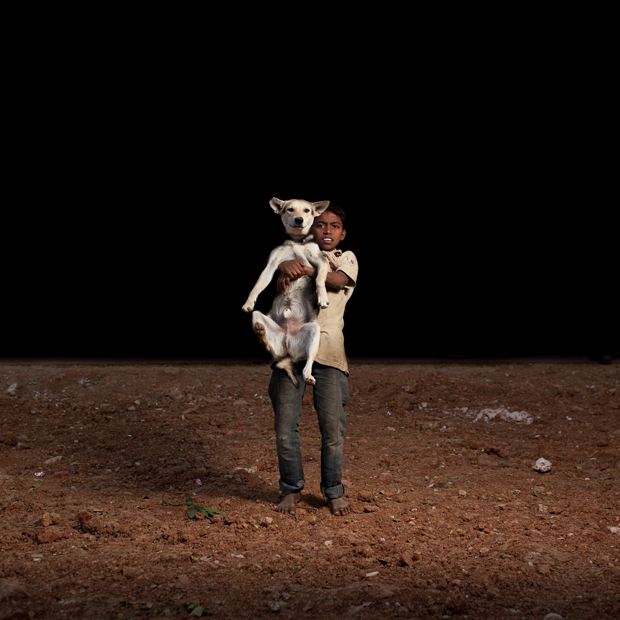 Sep 11
Interview with NYCFotoWorks co-founder Joshua Herman | Dripbook Blog -
"1) Tell us a little bit about NYCFotoWorks.
            NYCFotoWorks is a collaborative effort between myself and former documentary photographer Marc Asnin that we founded in 2009.  Our aim is to bring trendsetters in the industry together in an efficient and enjoyable way to meet 1-on-1 with professional photographers from around the world.  We're focused on bringing talented people together in hopes of creating collaborative connections."

Head to our blog to read more!
Sep 10
Photography on Dripbook : : Scott Peterson | Liquids | Alameda, CA, US
Scott Peterson on tumblr: scottpetersonproductions
Sep 09
Photographers Selfie Against the Death Penalty is in full swing! -
People taking a stand together & making a statement against the death penalty. 
Check out all the images and statements & post your own #selfie to join in here : http://final-words.org/selfie-campaign/